…TON? LÄUFT!
…SOUND? SPEED!
---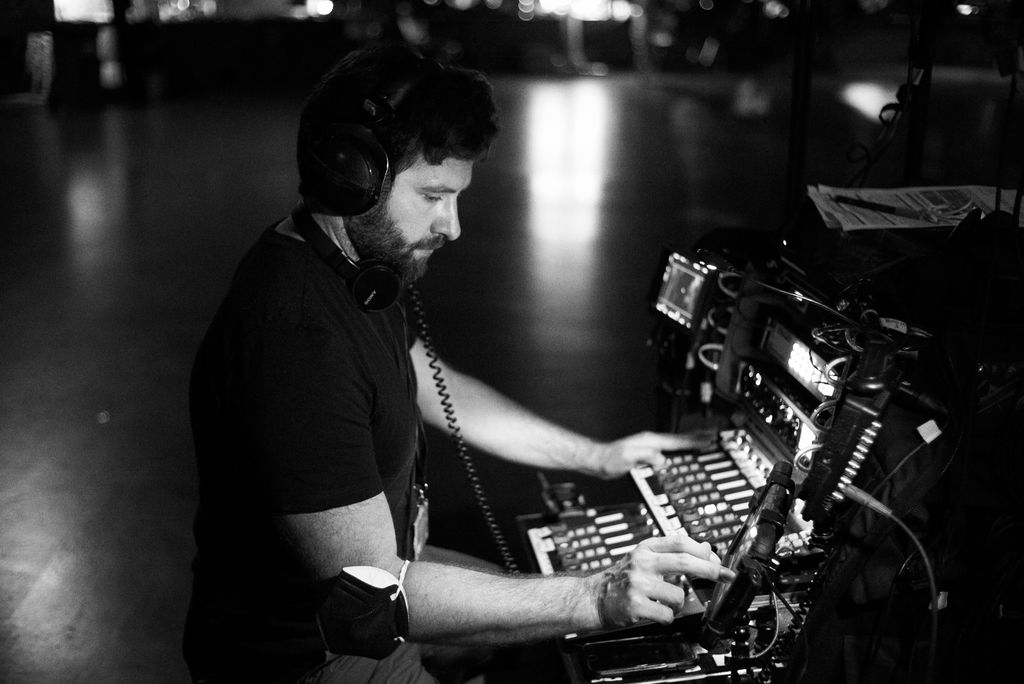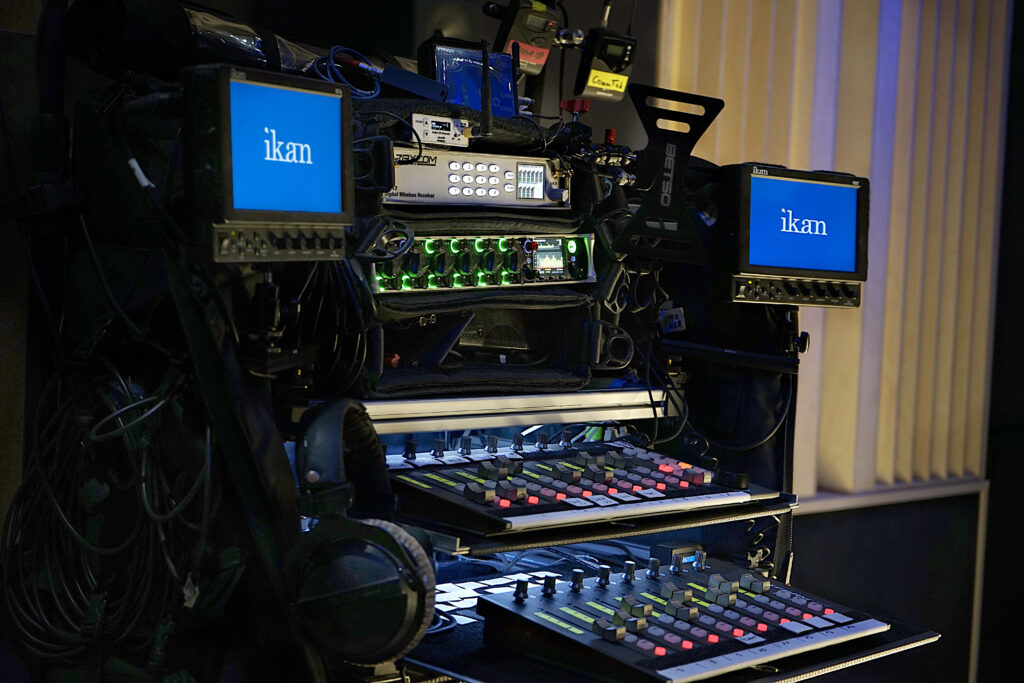 ALEXANDER RUBIN, bvft
Dipl. Filmtonmeister & Sounddesigner
Filmtonmeister und Ton Postproduktion für Kino und TV Spielfilm, Serie, Werbung, Dokumentarfilm sowie Showrooms & Audioinstallationen.
---
Dipl. Production Sound Mixer & Sound Designer
Production Sound Mixer and Sound Postproduction for Feature Films, Series, Commercials, Documentaries as well as Showrooms & Sound installations.
---
ADRESSE TONSTUDIO & KONTAKT
Braunschweiger Straße 3
80997 München

+49 176 55 18 42 10 | mail(at)alex-rubin.de
---
Filmton
–
Production Sound

---
…weltweit als Filmtonmeister mit eigenem State of the Art Equipment unterwegs!
…working worldwide as a production sound mixer!
Ton Post-Pro
–
Sound Post-Pro

---
Dialogschnitt | Sounddesign | Voice Over Aufnahme | Kino & TV Mischungen bis 7.1.4
Showroom & Audioinstallation Vertonung
Dialogue Edit | Sound Design | Sound Effects Recording | Voice Over Recording | Mix up to 7.1.4
Fahrzeug Aufnahmen
–
Car Recording

---
High Quality Fahrzeugaufnahmen von Straßen-, Renn- & Ralleyfahrzeugen sowie Trucks mit Verbrenner als auch Elektromotor für Nachvertonung und multimedialer Anwendungen jeglicher Art
High Quality Car & Engine recordings of road, racing and rally vehicles as well as trucks with combustion engines or electric motors for soundlibraries or marketing purposes, game sounds, …
---
TAKE A SHORTCUT TO …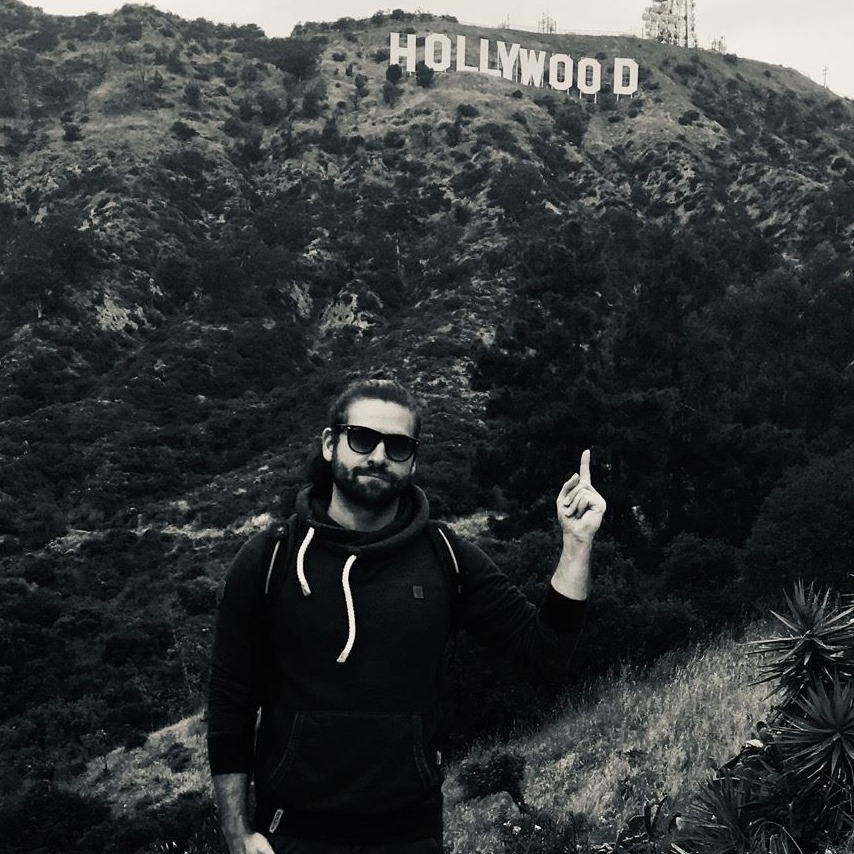 .Spielfilm, Doku & Serienprojekte
.Feature, Documantery & Series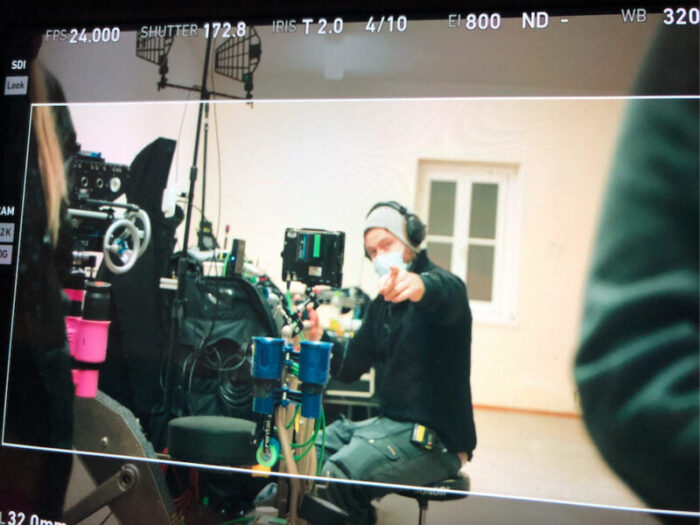 .Werbung, Podcast & Showroom
.Commercial, Podcast & Showroom
---
NEWS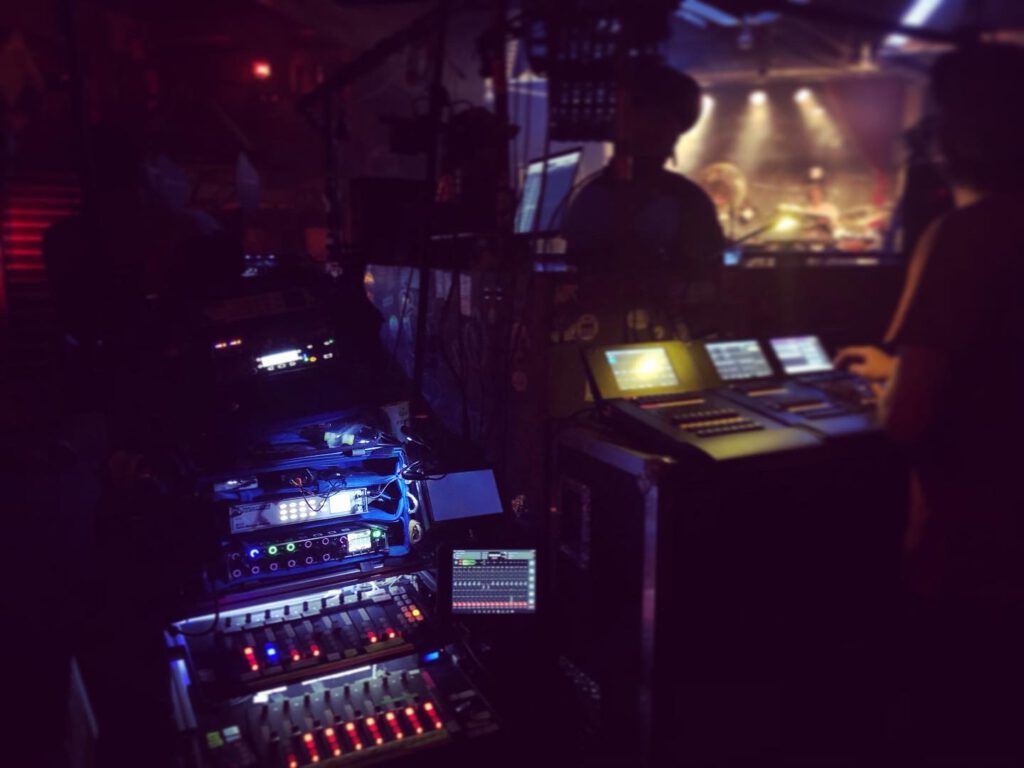 #1
Die akademie (AT)
---
Kinospielfilm
Prod Company: SuperCine GmbH | Schiwago Film GmbH | Standing Ovations Production
Director: Camilla Guttner

Production Sound Mixer: Alex Rubin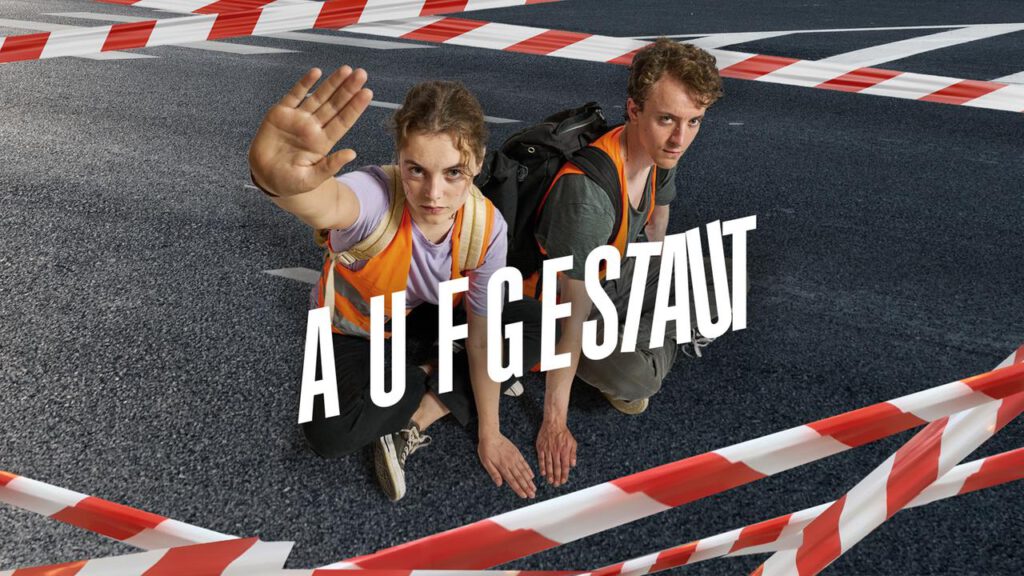 #2
AUFGESTAUT
---
TV Serie | ZDF Neo
Prod Company: Tellux Film GmbH
Director: Zarah Schrade & Matthias Thönnisson

Production Sound Mixer: Alex Rubin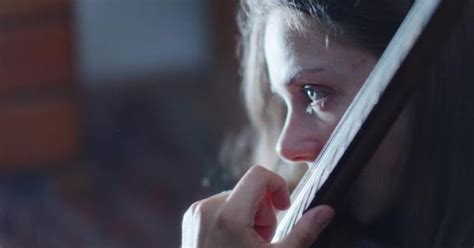 #3
KARLA (AT)
---
Kinospielfilm
Prod Company: Achtung Panda! & Novak Prod.
Director: Christina Tournatzès
DoP: Florian Emmerich

Production Sound Mixer: Alex Rubin
---
SOME INSIGHTS
Filmtonequipment & Tonstudio
Production Sound Equipment & Studio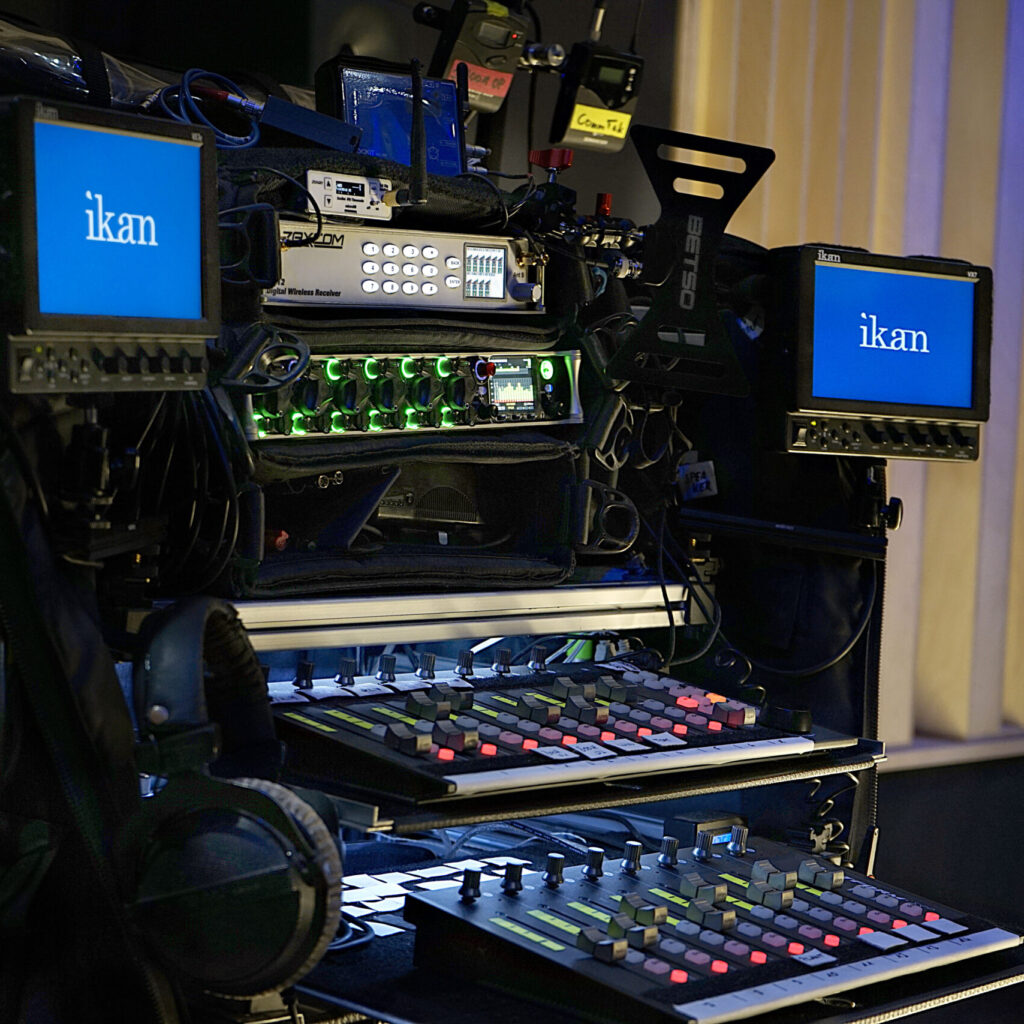 Sound Cart
…State of the Art & alles was man braucht!
…State of the Art & everything you need!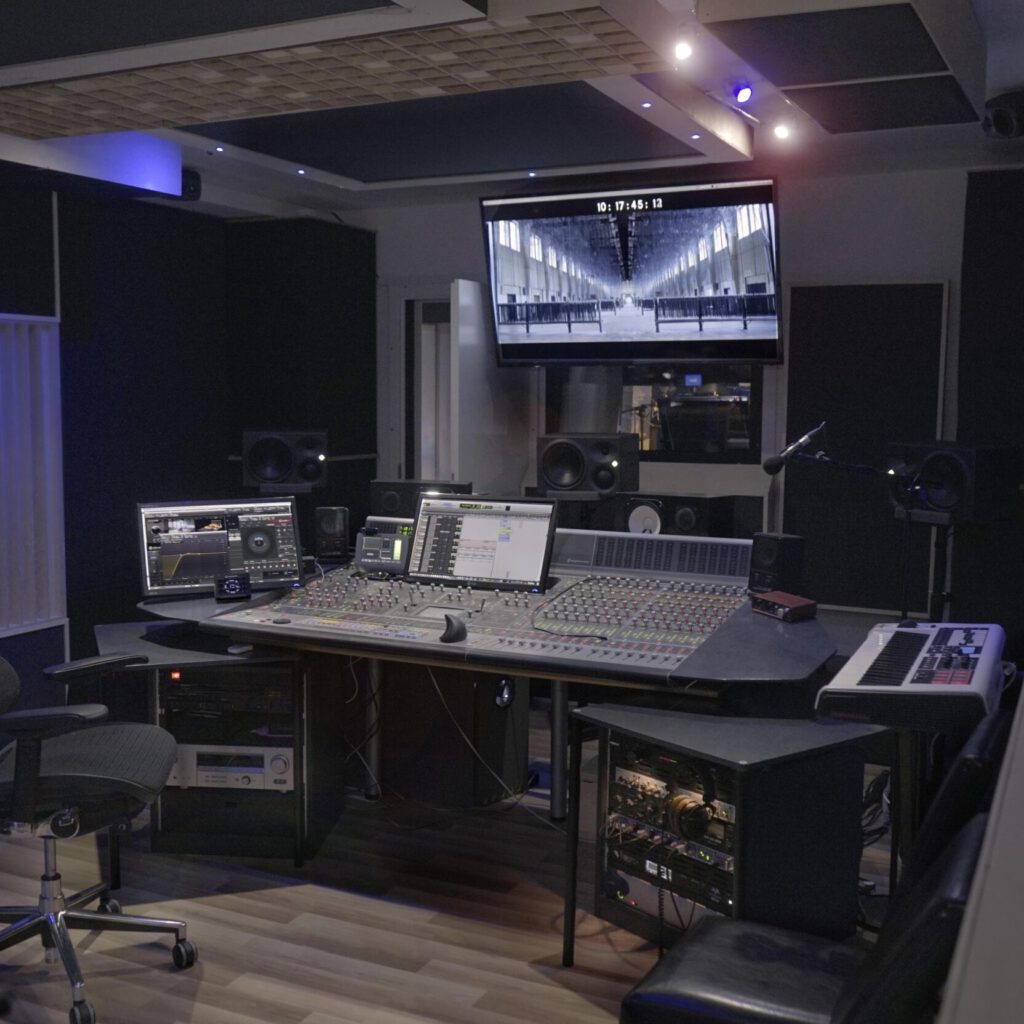 Sound Design & Mixing Stage
…von 2.0 über 5.1 bis 7.1.4 Dolby Atmos Home Mischungen
…up to 7.1.4 Dolby Atmos Home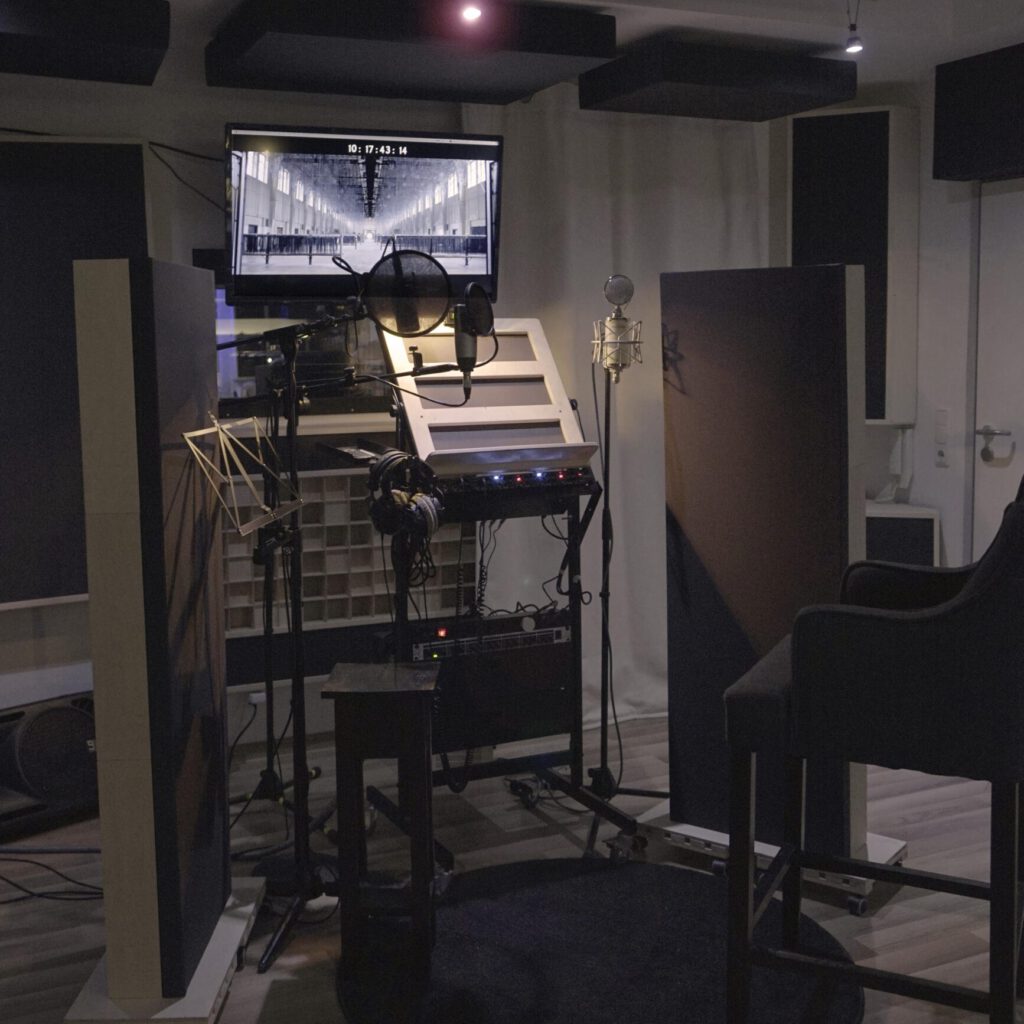 Recording Stage
…beste Technik & Gemütlichkeit für perfekte Sprachaufnahmen
…pro Equipment & cozyness for perfect Voice Over recordings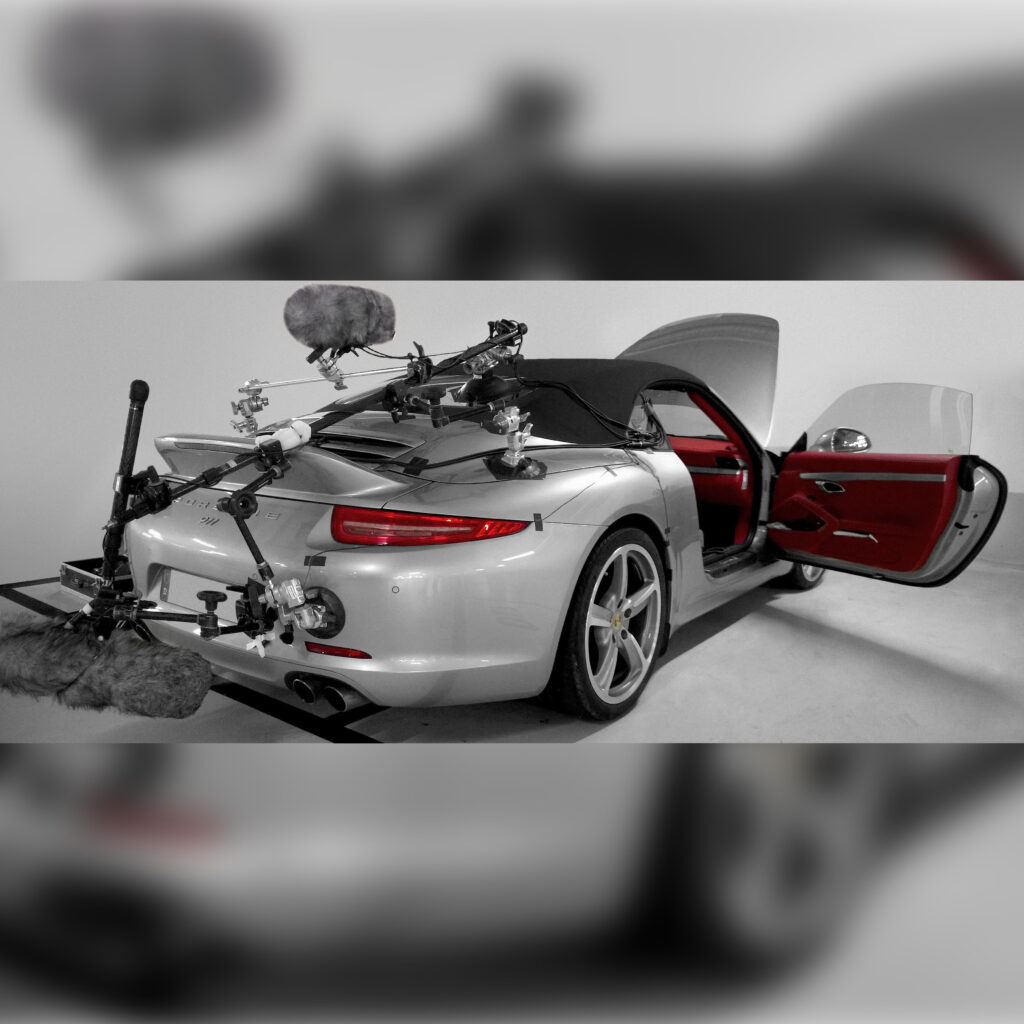 Engine & Exhaust / Car Recording
…für jegliche Multimedia-Anwendung
…for every multimedia purposes
Weitere Informationen über mein Filmtonequipment & Tonstudio:
Get more information about my Production Sound Equipment & Studio:
---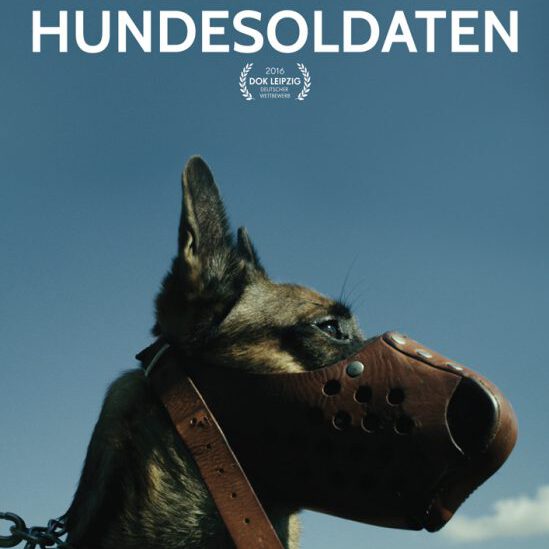 Grimme Preis 2017

Projekt: Hundesoldaten | Kinodokumentarfilm
SWR & ARTE

Produktionsfirma: Onscreen Media
Regie: Lena Leonhardt

Filmtonmeister, Dialogschnitt, Sounddesigner, Mischtonmeister : Alex Rubin
Production Sound Mixer, Dialogue Editor, Sound Designer, Re-Recording Mixer: Alex Rubin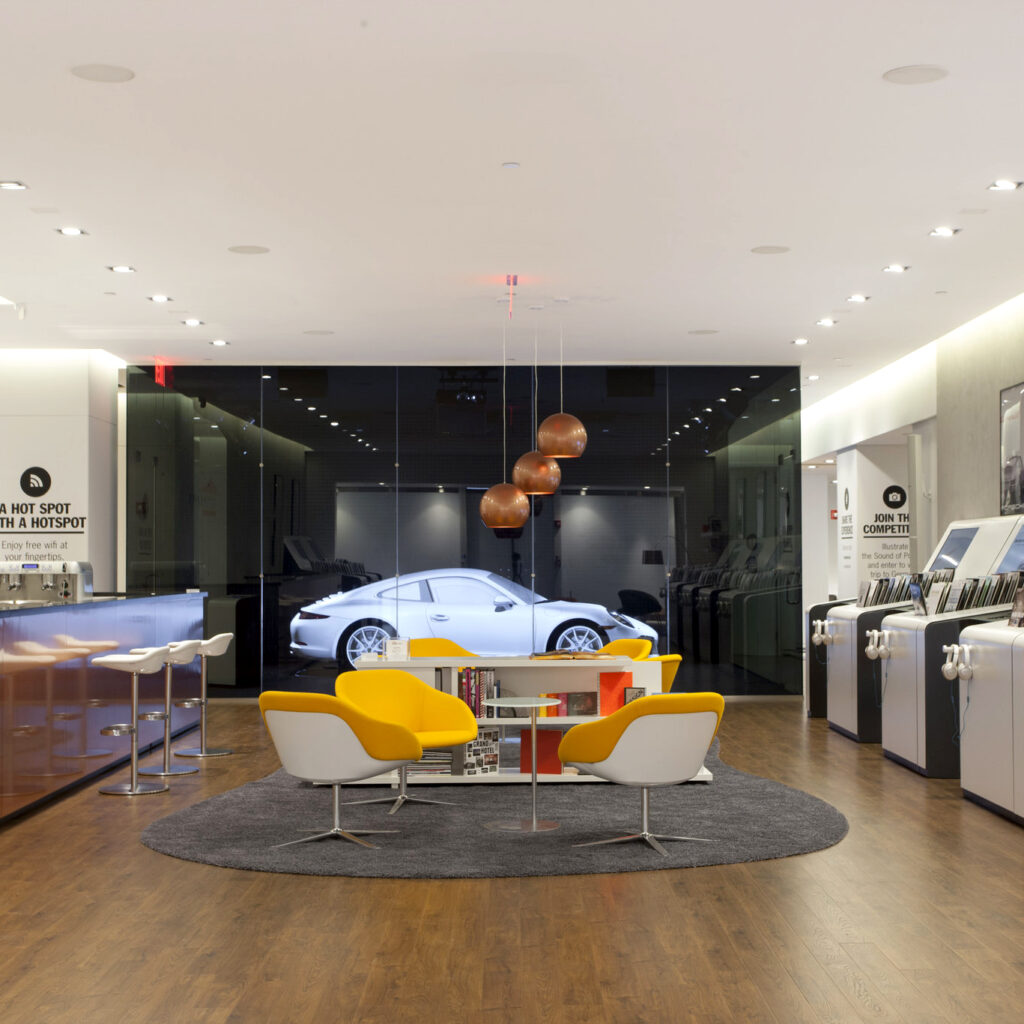 RedDot Design Award 2015

Projekt: The sound of Porsche | Pop-Up
Showroom, weltweit

Produktion: Amp GmbH
Regie: Michele Arnese

Planung Tongestaltung technisch & kreativ, Tonmeister Multitrackrecording Porsche 911, Sounddesigner, Mischtonmeister: Alex Rubin
Sound Supervisor, Production Sound Mixer, Sound Designer, Re-Recording Mixer: Alex Rubin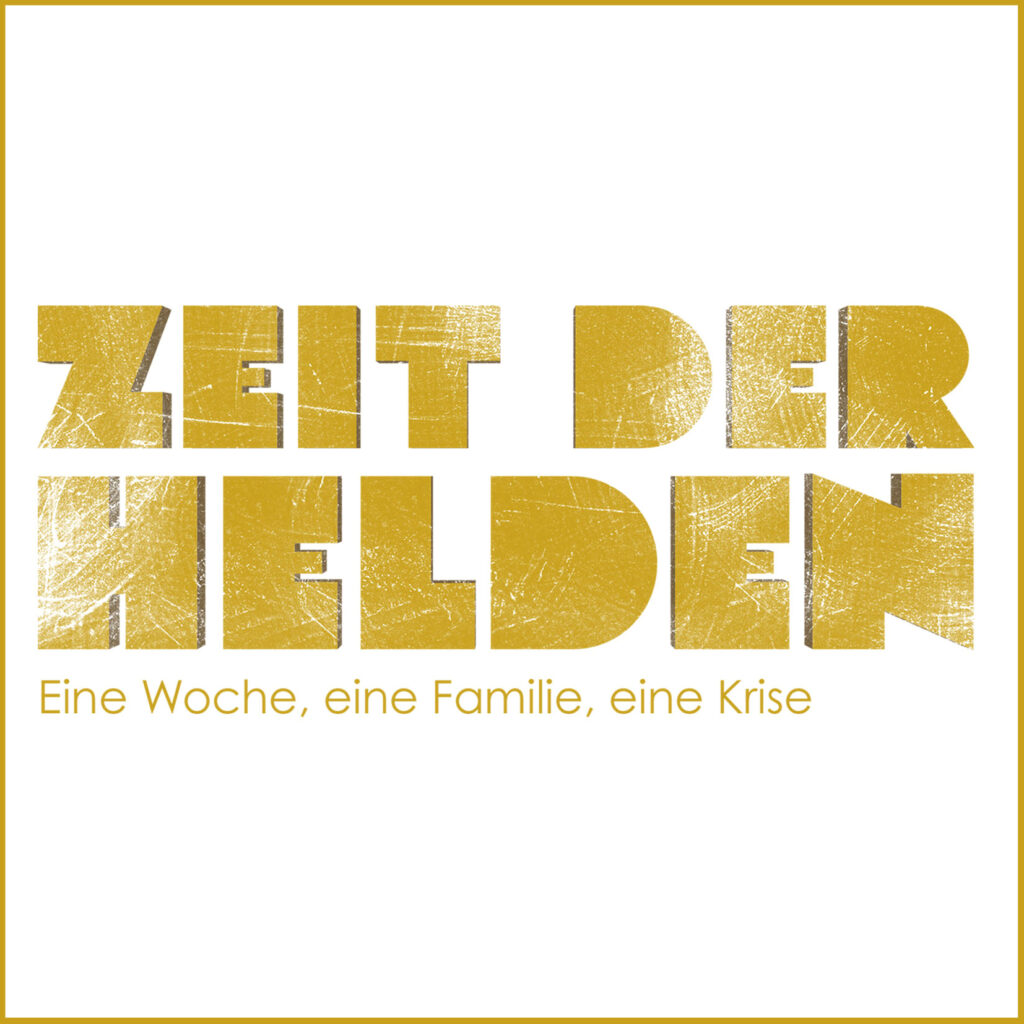 Grimme Preis 2014

Projekt: Zeit der Helden | TV-Serie
SWR & ARTE

Produktionsfirma: Zero One Film GmbH
Regie: Kai Wessel

Filmtonmeister: Alex Rubin
Production Sound Mixer: Alex Rubin
---
Production Companies
Warner Bros. Entertainment | Netflix | Sam Film GmbH | UFA Fiction GmbH | Wiedemann & Berg Filmproduktion | Bon Voyage Film GmbH | Constantin Television GmbH | Super Cine GmbH | Schiwago Film | BauderFilm | Achtung Panda! | Novak Prod. | Arbor Films SP. Z. O. O. [pl] | Network Movie | Fresco Film [ESP] | Disney+ | Tellux Film GmbH | Yalla Productions GmbH | Ziegler Film Baden Baden GmbH | Oberon Film GmbH | Chestnut Films GmbH | zero one film GmbH | teamWorx | Constantin Film | AV Medien Film- & Fernsehen GmbH | Emenes GmbH | Emerge&See Filmproduktion GmbH & Co KG | Story House Pictures | AMP GmbH | Moland Film Company [se] | M.A.R.K. 13 | Studio Soi GmbH & Co. KG Filmproduktion | NEON GRøN GmbH & Co KG | Blut GmbH | 27 Kilometer | Hawkins & Cross Filmproduktion | Kurhaus Production | filmtank GmbH | Lüthje Schneider Hörl Film | Aviv Pictures | Schwenk Film GmbH | Neos Film GmbH & Co KG | EMENES GmbH | LURE | Chestnut Films GmbH | Idéale Audience [fr] | Gachot Films | Blut GmbH | Kimmig Entertainment | fireapple | Pulse Films [uk] | RE´FLEKT | Filmsalon GbR | fischerAPPELT | mrBOB Films GmbH | Neverest GmbH | Schwarzbild GmbH | teamWerk GmbH | Fiction Films | megaherz GmbH | Easy Doesit GmbH | helhed | Milchstrasse Filmproduktion GmbH | Paperkite Pictures Filmproduktion | JK Entertainment | schöne neue filme | Nordend Film | Minerosfilm | Television Interactive Network Agency | Thali Media | Experimenta Heilbronn | ClipUp GmbH | Evolution Film UG | …
TV StationS
ARD | ZDF | 3SAT | BR | SWR | WDR | NDR | ARTE | Pro7 | Sat1 | DRF1 | SRF | DMAX | FOX | MTV | Sixx | …
CLIENTS
Porsche | Maserati | Aston Martin | Audi | BMW | Mini | Volkswagen | Mercedes | Mercedes Trucks | Sono Motors | Roche | Continental | Deutsche Fußball Liga | FC Bayern | Duravit | Telekom | Adidas | o2 | Sky | Saturn | Mediamarkt | Horse Power Energy | McDonalds | Logitech | Tchibo | Murphys | netID | Oracle | Triumph | Jeager Le Coultre | Thales | Linde | Bosch | Siemens | Aktion Mensch | Edeka | Oekotex | Duravit | RedBull | Max Planck Institut | SAP | Diesel | Murphys | Hallmark | Leitz GmbH | Fun Factory | Roche | Generali | CeBit | Roche | Vogue | Viessmann | Hoffmann Group | Bund Deutscher Luftfahrt | ZooPlus | Fressnapf | Kettler | Henkel | Aesparel | Kettler | Bayernwerk | Frei Öl | Württembergische Weingenossenschaft | …